Please fill out the details
we will get in touch
A Beautiful Garden in N1 is No Longer Just a Dream! Hire Gardeners Shoreditch Today!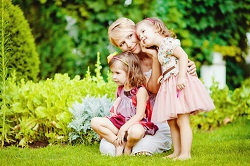 If you need a dedicated gardening service but are worried that your garden contains things most such companies won't cater for, then Gardeners Shoreditch is the service to turn to. Throughout the N1 area, we've been helping people sort out and maintain their garden no matter the size, shape or content. Our professional gardeners can cater for all items, be they ponds, patios, paving stones, flowerbeds or greenhouses. We can provide general garden maintenance and one-off tidy up in and around garden furniture and monuments. We can provide even radical landscaping. Whatever you need, if you live in Shoreditch, there is bound to be a service to benefit you! So get in touch with us today and let's begin making your garden a more enjoyable one.
Battling Seasonal Weather Adversities in Your Garden?
Has winter been particularly cruel to your garden this year? Or maybe summer has scorched your poor lawn to bits! Whatever the weather, we can help with our ranges of professional services. From leaf collection to lawn repair and restoration, we can do it all. Our experts can help provide a whole host of packages that can include various specialized services to truly battle the effects of seasonal changes in N1. Our Shoreditch gardeners are truly experienced in handling gardens throughout the seasons, so you can trust us to keep your garden in safe hands.
The Gardening Help For Large Families in N1
If you've got a large family and you use the garden regularly, you'll want to make sure that it's safe and enjoyable for everyone. If you live the N1 region, you could take advantage of our multitude of gardening services in Shoreditch and maintenance packages. We've also been offering great options on landscaping throughout the area, provided by our professional landscapers who can help reshape your garden. We've been helping families make their home garden a much safer, cleaner and more fun place to be.
Affordable Packages for Newly Acquired Gardens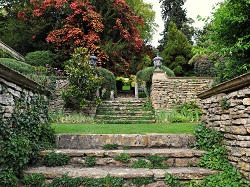 If you've just moved into your new house or flat and discovered the garden has been left in a less than desirable state, then who can you turn to? Here in Shoreditch, we've been providing the very best in garden care for a number of years now. If you live within the region and need urgent help to sort out your new garden, don't hesitate to get in touch. If your garden is full of junk, then our garden clearance can help. If the foliage is overgrown, our weed control and N1 hedge trimming and pruning services may be just the thing you need. We also know how expensive it can be when moving, so we always try to keep the prices of our packages affordable.
Let Gardeners Shoreditch Ease Your Burden!
Gardening in N1 can be a joy to some, but utter torment to others! Whatever your attitude to maintaining your garden, there's always a bonus in having an extra helping hand. We have many professional gardeners on our books in Shoreditch that can either completely take your garden in their hands, or, perhaps you may only want a helping hand, which is fine for us too! We can offer help with smaller tasks such as general maintenance or hedge trimming too.
The Most Skilful Gardeners Shoreditch
We have spent a long time recruiting the very best gardening staff. We only hand pick professionals with vast experience in the field who are passionate about what they do. We also only employ experienced and qualified landscape gardeners who can truly deliver top quality landscaping. Therefore, we have managed to build one of the most desirable teams of experts in the N1 area, which is why our reputation has grown so rapidly over the last few years. To speak to one of friendly employees, call Gardeners Shoreditch and learn more about what we can offer you.
Save
testimonials
what customers say
GardenersShoreditch provided an excellent professional landscaping service to our office outside recreational area. Our employees appreciate having a beautiful garden in which to relax during break times.
Gordon Pilkington
This is honestly one of the best lawn services I have used. They are the cheapest and the gardeners are friendly yet professional.
Britt S.
A fantastic gardening company that provided a top service. GardenersShoreditch were absolutely amazing from the moment they showed up to the time they left my garden in spectacular condition.
B. Thornbury
Just used Gardening Services Shoreditch for some hedge trimming and other odd jobs in the garden. Did a lovely job! I'd suggest them to anyone searching for an affordable lawn care source!
Lucy L.
The garden maintenance team from Shoreditch Lawn Care Services were quick, efficient and just a delight to be around. It was brilliant doing business with them as they made things so straightforward.
Lewis J.
I had tons of waste in my garden after completing some work I was doing in it. I had leaves, branches, grass clippings and more all spread over the garden. It wouldn't be easy to get rid of things myself so I turned to Shoreditch Lawn...
John Henderson
When I decided to get a lawn in my yard Gardening Company Shoreditch were very helpful and worked hard. The lawn looks perfect and is just what I was hoping for. Thanks to this company I didn't need to do any of the work and the results...
Adam
I wanted to host an outdoor party this summer but my garden needed a serious renovation. Then my neighbour recommended Gardening Company Shoreditch and I'm glad she did. They did an amazing job with my garden. The team was very...
Gabriel M.
I was sick and tired of the appearance of my garden, but I definitely don't have very green fingers. I looked to find a garden design company in my area and kept hearing about Gardening Company Shoreditch. I found out more about the...
Lizzy
Gardening Company Shoreditch are an excellent gardening company to work with. Their team did everything they said they were going to do, they paid close attention to detail and consequently my garden was transformed into an amazing...
Stacy Foster