Hedge Trimming Shoreditch n1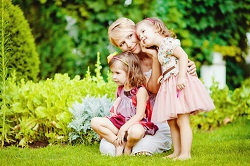 Hedge Trimming by Gardeners Shoreditch
At Gardeners Shoreditch, we understand the importance of having a beautiful and vibrant garden all year round. That's why we offer hedge trimming services in addition to our other lawn care and gardening services. Hedge trimming is essential for keeping your garden looking neat and well-maintained. When done correctly, it can improve the overall aesthetics of your outdoor space as well as maintain its health over the long term.
Why Should You Regularly Trim Your Hedges?
Regular hedge trimming is important for several reasons, including:


Keeping your hedges looking neat and uniform, which will enhance the overall appeal of your outdoor space;


Encouraging denser foliage growth, so your hedges will look fuller and healthier;


Encouraging healthier lateral growth, meaning that branches don't grow too long or too close together;


Helping to keep pests, such as slugs and snails, away from your plants;


Discouraging disease by promoting better air circulation between the branches.
Regular hedge trimming can also be beneficial for fruits trees, roses and other flowering shrubs in maintaining their shape and encouraging more abundant blooming.
Professional Hedge Trimming from Gardeners Shoreditch
Our expert team at Gardeners Shoreditch uses the best methods for each job - whether it's pruning trees on a large scale or manicuring small flower borders. We have the experience required to help you create an amazing outdoor space with professionally trimmed hedges that will look perfect all year round!
We also use special tools and equipment to ensure that all of our hedge trimming jobs are done safely and efficiently. From pole saws to electric shears, our team has got everything covered when it comes to creating a professional hedge trimming service.
For further information on how we can help you maintain a beautiful garden with healthy hedges - please get in touch with us via our website or phone line (
) today!